Description
Safi Moroccan Round Bowl
Ranging from royal blues, deep reds, ocean greens and varying shades of yellow.
All Safi pottery is wheel thrown and beautifully hand-finished.
Moroccan Safi potters use ancient production methods to produce
handmade pieces combining a traditional look with a more contemporary design.
Modern items are often overlayed with plain or filigree metalwork giving stunning results.
Each plate is completely individual exhibiting signs of human endeavor, as a result, the patterns will always vary.
It's interesting to
learn just how many steps and how much work goes into creating each piece of pottery.
Yes, they are ALL made individually and by hand.
From the extraction of the clay from the ground to preparing it,
molding it, drying it, shaping it, painting it and firing it – all by hand.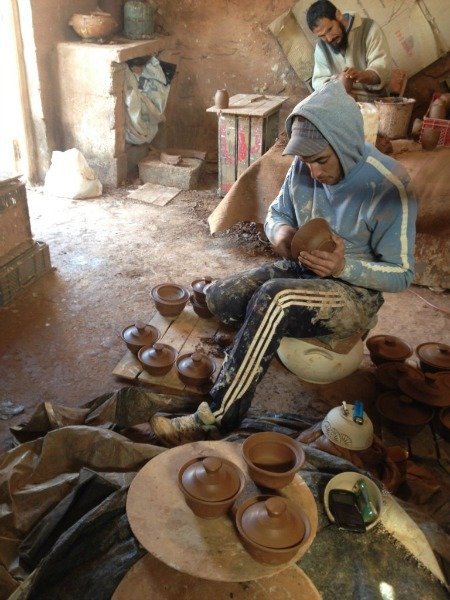 Moroccan red clay is quarried from the Safi region and much of it is processed,
thrown and fired on Colline des Potiers. Most potters still use traditional wood firing kilns,
while some have updated to electric and gas kilns.
Typical Moroccan pottery includes plates, bowls, dishes, vases and the tangine.
A tagine is a unique, funnel shaped pot used to cook traditional stews.
The designs used on Moroccan pottery are influenced by Berber and Islamic art,
which was previously influenced by Phoenician, Roman and Byzantine designs.
Each piece is painted by hand using modern multicolored designs as well as traditional patterns.
This genuine Safi Tribal Platter is a stunning piece of traditional Moroccan art.
Supporting the artisans of Africa and keeping the ancient arts and crafts of North Africa alive.
Perfect item for any modern or contemporary home decor.