Tribal Village Trade Principles
Tribal Village is proud to work with some of the most amazing Arts and Craftspeople of Africa
Tribal Village trade principles are supportive of those artists. We form long lasting personal relationships with each artist and supplier, educating ourselves about the cultural history of the pieces they create before purchasing, so we can convey the stories that come with each and every item to you, the purchasers of these amazing items.
We build relationships
As Australia's largest curated supplier of African wares from all over Africa we pride ourselves on our relationships formed over the years with our artists and our suppliers remaining in contact with them regularly keeping them updated on the sales of their products back here in Australia and working ethically with them to ensure a healthy chain of trade.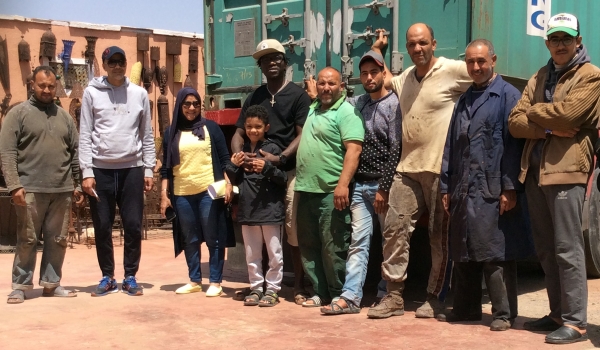 All of our products are personally sourced
We become somewhat involved with the artists and their families and share with them the stories of their everyday life. We don't make business connections we make lifetime friends and feel great loss when we have to leave and head back home to Australia.
Our business has suffered little interruption due to the Pandemic as we continue to remain in contact via video calls and email using Air Freight and shipping containers to import our products. We miss the personal visits and interactions however that will change as the world opens up again.
We Respect Cultural Indentity
We celebrate the cultural diversity of African communities, while seeking to create positive and equitable change. Respecting the development of products, practices, and organizational models based on indigenous traditions and techniques to sustain cultures and revitalize traditions.
Striving to balance market needs with producers' cultural heritage.
We Cultivate Environmental Practices
We actively consider the implications of the decisions on the environment in which our handcrafted products are made and promote the responsible use of resources. Encouraging environmentally sustainable practices throughout the entire trading chain by reducing, reusing, reclaiming, and recycling materials wherever possible which comes naturally to the African culture.