Bolga Baskets
African Baskets from Bolgatanga, Ghana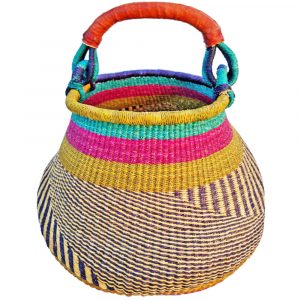 Tribal Village is a retail and wholesale supplier of the finest Bolga Baskets. We are Australia's largest supplier of genuine African Luxury wares.
Our baskets are hand woven in Ghana. These baskets are beautiful and functional and are available in various styles, colours and sizes. Choose from our huge selection of baskets to complement your decor and more.
We ship our baskets flat packed for cost effectiveness. When they arrive you will need to shape them. We've created a video tutorial to explain this simple process and supply a care tag with our baskets to help you look after your valuable purchase.
Showing 1–90 of 680 results